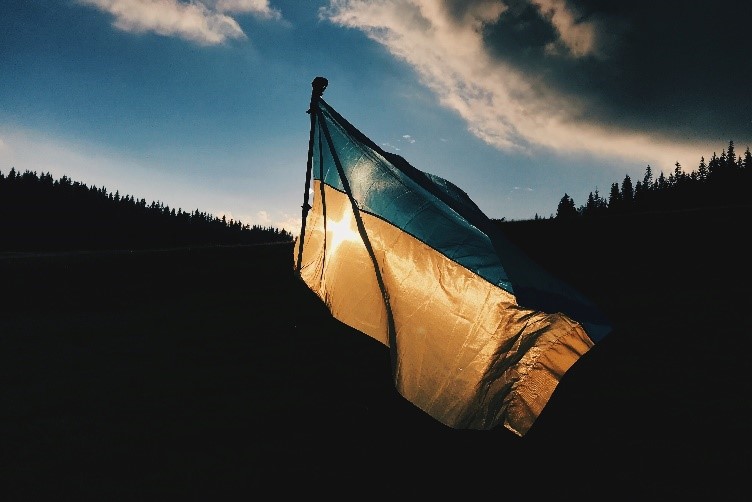 https://unsplash.com/photos/qbc3Zmxw0G8
About 32% of American adults suffer from anxiety disorders at some point in their lives, with similar percentages among young adults, teens, and children. While different people have different anxiety triggers, certain factors, especially those related to uncertainty and fear, can trigger most. Ukraine crisis is one such factor that can trigger or worsen anxiety among many people.
Anxiety motivates us to take some action. It motivates us to feel more deeply with and for other people. However, in a situation like the Ukraine crisis, many Americans may feel helpless. While it is not easy to see innocent people suffer, one needs to remember that they can at least care for themselves to find a way to help those in need, despite the distance.
Here are five mental health tips for those experiencing heightened anxiety during the Ukraine crisis:
Take a Moment
If you notice your anxiety soaring high due to the Ukraine crisis, take a moment to slow things down and reflect. At that moment, take a mental note that you are not in a state of emergency. While you may feel deeply for those stuck in a state of emergency, reminding yourself that you are safe can help you feel less anxious. Under one minute, this reminder can reroute your experience and improve the moment so that your brain does not default to a fight or flight response. While you are not under any bodily harm and are not directly affected by the Ukraine crisis, it is not uncommon to experience fear of impending doom about the future.
This reminder can also help you realize that you cannot help the people in Ukraine by being anxious about their situation. Anxiety triggers a fight or flight response, and both of these can keep you from helping those in need.
Let Go of Bad Habits
While we can't control what happens in the world, we can control our stress response and personal environment. Certain habits can aggravate anxiety symptoms. These can include:
Repetitive negative talk
Acting on fear instead of making value-based decisions
Staying up too late on your phone
Watching or listening extensively to the news
Constantly checking social media
Drinking too much coffee and alcohol
Self-neglect and poor hygiene
Skipping meals or overeating
Low body movement and exercise
Not staying hydrated
Staying indoors for days
Self-care can especially seem unimportant in a world where innocent people suffer. However, you cannot be helpful to your full potential if you aren't feeling your best self. Taking care of yourself and reducing habits that exacerbate your anxiety can help you dedicate yourself to helping others.
Replace Your Thoughts One by One
Change the channel in your mind. Step into your body and anchor your thoughts. Worrying about the future will only cause your head to spin and leave you feeling exhausted. Bring yourself back to the present and begin to replace anxious thoughts with more helpful and accurate ones. Instead of thinking "The world is a dangerous place", add more truths and personal experiences that bring meaning to your life. Instead of thinking "the future is unknown, and the worst is yet to come", list a few positive key points and personal triumphs, big or small, throughout the day.
You might feel anxious seeing people caught in the Ukraine crisis fleeing their homes. Instead of feeling helpless, turn your attention online and to your community to learn how to help those in Ukraine. Many organizations and churches are collecting funds for Ukrainians and helping them restart their lives. Read up on stories of Ukrainian lives and share their stories to spread awareness about their situation.
You can also turn your attention to the sanctions that governments around the world have placed on Russia. Reading up on these sanctions may help you feel hopeful about the situation.
Practice Gratitude
When you are grateful, you are less reliant on outside sources and more attuned to your inner peace and power. Step into spiritual awareness or faith-based practices. Instead of fearing what you might not have tomorrow, count all you have today. If you can help those going through the Ukraine crisis, be grateful for being in this position.
For those who are not religious, developing greater consciousness with the understanding that you are in charge and responsible for your life can significantly help. Your anxiety does not define you, and you don't have to let it define you either. Take charge of your feelings, thoughts, and life.
Volunteer or Donate
If you cannot spare money, you can always help by spreading awareness for the cause. It takes no money and barely any time to post where people can donate for Ukrainians. You can also reach out to an organization helping Ukrainians and volunteer with them. You will manage your anxiety symptoms better when you know that you are not helpless but are doing everything in your power, no matter how small it is.
Last but not least, if your anxiety symptoms become unmanageable due to the Ukraine crisis or any other reason, seek professional help with a mental health provider.